Generally, COLORed DIAMONDS are more affordable than white diamonds. This is not because the diamonds we treat are originally flawed in any way, but because they already have a latent color that simply needs to be enhanced. In other words, the original raw diamonds used for coloring are not entirely white.
Treated color diamonds are certainly more affordable than natural color diamonds, which due to their scarcity and prestige tend to have prices soaring into the stratosphere.
Naturally COLORed DIAMONDS are so difficult to find that it's simply impossible for designers to work in the hope that they'll find a naturally COLORed DIAMONDS of the correct shade, shape and size that they require.LOTUS COLORS, INC. can supply a wide variety of color enhanced diamonds reliably in precise shapes, shades and sizes, making them far more practically useful. Our diamonds can be ordered in bulk, and their uniformity can be guaranteed.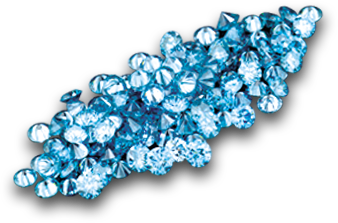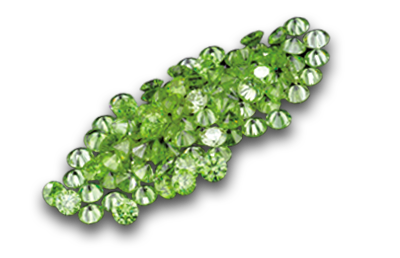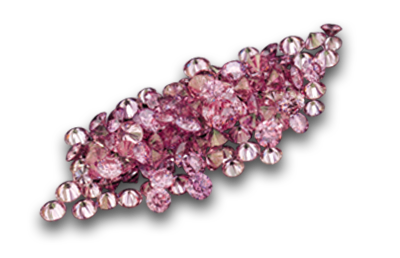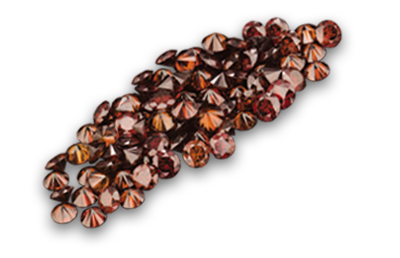 You can easily buy a diamond in a particular color, shade, clarity and cut once. But can your supplier offer you a diamond with those exact specifications a second time? Or a third time? If it's not Lotus, don't count on it.
Our use of a standardized system to grade our diamonds means that each diamond you buy from us has been carefully categorized, and further stock of that specific type of diamond either exists or can be created. If you feature any of our diamonds in your product line, LOTUS COLORS, INC. will be able to restock those very stones consistently according to your needs.
We have staff specializing only in grading our diamonds, and every diamond in each of our global offices has been graded according to one uniform standard.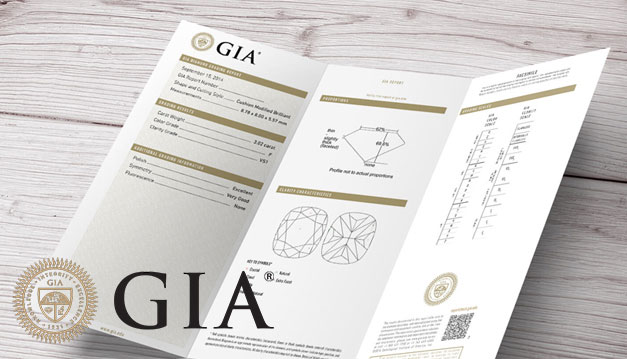 LOTUS COLORS, INC. offers our clients discounted samplers and memorandum programs, and we provide important information on selling and product presentation. We firmly believe that proper understanding of our product is vital for its successful sale. We regularly donate our diamonds or sell them at a discount to gemological institutes worldwide, contribute articles to trade publications, and use trade shows, advertising and meetings with clients to promote the value of COLORed DIAMONDS – and encourage safety and integrity in the trade. For instance, we highlight the availability of affordable Geiger counters to check the safety of the gemstones.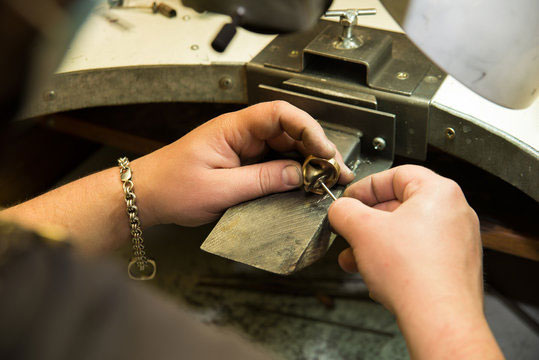 We carry a large variety of colors, sizes and shapes at different price points. We pride ourselves at being a one-stop shop to meet all your colored diamond needs.
Colors
Our diamonds come in various shades of blue, green, yellow, pink, purple, cognac, red and black.
Sizes
We carry sizes ranging from 0.005 carat to 3 carat, with certain colors available in sizes up to 4-5 carats.
Cuts
We carry all the colors in round brilliant cuts in sizes ranging from 0.01 ct to 2-3 cts. Also, we carry blue, green, ice pink and yellow in princes cuts in sizes ranging frpm 0.03 cts to 2 cts. Other fancy shapes pears, marquise, ovals, cushions, radiants, hearts & emeralds are available in blue, green, ice pink & yellow in 0.50 ct to 2-3 ct sizes.
Price Points
We assort the stones of each color, size and cut by quality to meet different price points. This means we can always provide a range of diamonds, from inexpensive varieties to specialty high-priced items.
Certified

C

OLOR

ed

D

IAMONDS
We are among the few companies to have started certifying colored enhanced diamonds using established gem labs globally. This helps package our product well and assure consumers about the safety and quality of our product.
Our economies of scale, state-of-the-art technology, efficient manufacturing process, and bulk buying of raw materials allow our products to be very competitively priced.
Buying from the Source –
We source most of our raw material directly from our Mumbai office, buying them in bulk, and taking advantage of the best prices available. We also travel to Belgium and Israel to find additional sources for our diamonds.
Experienced, Efficient Manufacturing –
Many years of experience, along with our trained staff and ongoing research helps us maintain a high success rate of production and avoid manufacturing stones in murky or otherwise unsellable colors, or damage our stones during enhancement. We always strive to use the least expensive raw materials to produce the best color results using state-of-the-art technology.
Selling on a Global Scale –
Our global offices do not cater to only one market, and if particular items do not sell as well in one branch, we can sell it at another, allowing us a quicker turnover of stock and greater flexibility. With our economies of scale, we can keep the costs down, and pass the savings on to you.
LOTUS COLORS, INC. is dedicated to the ongoing research into the color enhancement of diamonds. We are determined to produce the best color quality in our diamonds consistently and economically. The key part of the enhancement process is deciding the efficient combination of raw material and process to yield the best color. This is where Lotus's long experience and insight – as well as our ongoing research – has translated into producing stones with maximum knowledge and efficiency.
While some colors are easily duplicated using enhancement, purples and pinks are hard to replicate consistently. A measure of our success is that Lotus was among the first companies to manufacture purple and pink diamonds in commercial quantities, and to date we have one of the largest quantities of those diamonds in stock.